Must Date the Playboy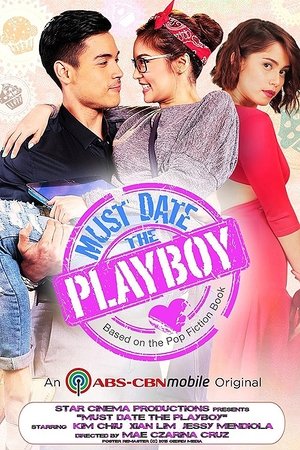 Must Date the Playboy
Overview
A woman asks her best friend to date her playboy ex-boyfriend to save her current relationship.
Cast

Kim Chiu

Xian Lim
Matt Evans

Irma Adlawan

Jim Paredes
Dimples Romana
Erika Padilla
Crew

Charo Santos-Concio
Roumella Nina Monge-Narciso
Zach (Xian Lim) is a playboy who breaks up with all of his girlfriends. Chloe (Jessy Mendiola), his current girlfriend, catches him dancing with another girl. Tori (Kim Chiu) is Chloe's overprotective best friend. Chloe asks Tori to do her a favor: she wants her to date Zach. Will Tori and Zach fall in love with each other?